BJP is celebrating #3YearsOfModiGovt, and trying to show their achievement of 3 years. But i have seen Modi ji inaugurating UPA projects and celebrating UPA's MARS Mission success.
I have collected their version and composed them in this post and let you to decide, as otherwise, I am convinced that laying foundation for any project is not as important as inaugurating them.
Mars Mission :
ISRO's Mars Orbiter Mission (MOM) successfully entered the orbit of the Mars in the first attempt.
Mangalyaan satellite to Mars incurred cost of just $75 million, a fraction of NASA's $671 million Mars mission.
Photo Credit : EconomicTimes
Largest Tunnel :
The 288-km distance between Jammu and Srinagar will be reduced to 238 km.
10-hour long journey will be covered in just about five hours.
It was laid by previous UPA 2 Government in 2012, trolls says so
Correct me If i am wrong, UPA 2 did not know about it could help saving fuel worth Rs 27 lakh daily as reported by HindustanTimes
Photo Credit : EnergyInfraPost
Longest Bridge (Dhola – Sadiya Bridge) :
The 9.15 km-long bridge built over the Brahmaputra River will reduce travel time between Assam and Arunachal Pradesh by at least four hours.
Bring Assam and Arunachal Pradesh closer.
This will help to save fuel worth Rs 10 lakh per day.
It was laid by previous UPA 2 Government in 2011.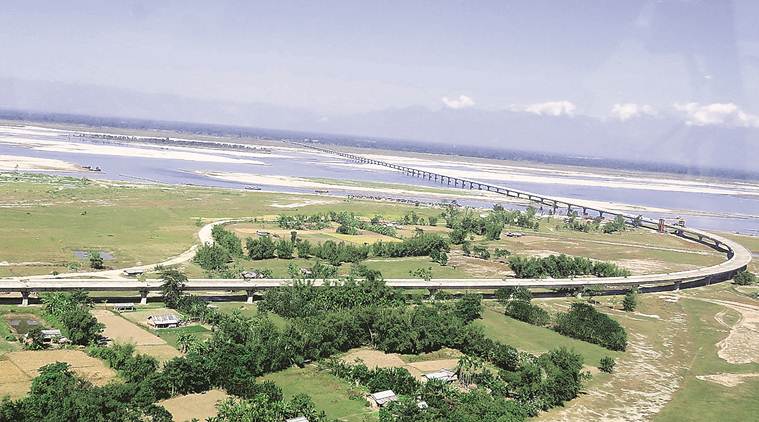 Photo Credit : IndianExpress
What A Irony : When Modi ji brings Ache Din, liptards claims on it and then, in exchange, ask us "Where Is The Ache Din". I doubt, one day, they even claim Modi Ji legacy like Gandhi & Sardar Patel's legacy were claimed.
Social Humour :
Lets Thanks Manmohan Singh ji for these Projects.
Disclaimer : This article is Sole opinion of Author and do not necessarily reflect the official policy or position of Irony Of India . The writers are solely responsible for any claims arising out of the contents of this article.
[ads1]