Bareilly DM Raghavendra Vikram Singh's has posted on Facebook saying "it has become a trend" to raise anti-Pakistan slogans in Muslim-dominated areas and he questioned the motive behind such demonstrations in Muslim-dominated areas.
"Ajab rivaz ban gaya hai. Muslim mohallo me jabardasti julus le jao aur Pakistan murdabad ke nare lagao. Kyon bhai, ve Pakistani hain kya? Yehi yahan Bareilly mein Khailam mein hua tha. Fir patharav hua, mukadme likhe gaye… (A strange trend has started of late. Take out processions through Muslim-dominated localities and raise anti-Pakistan slogans.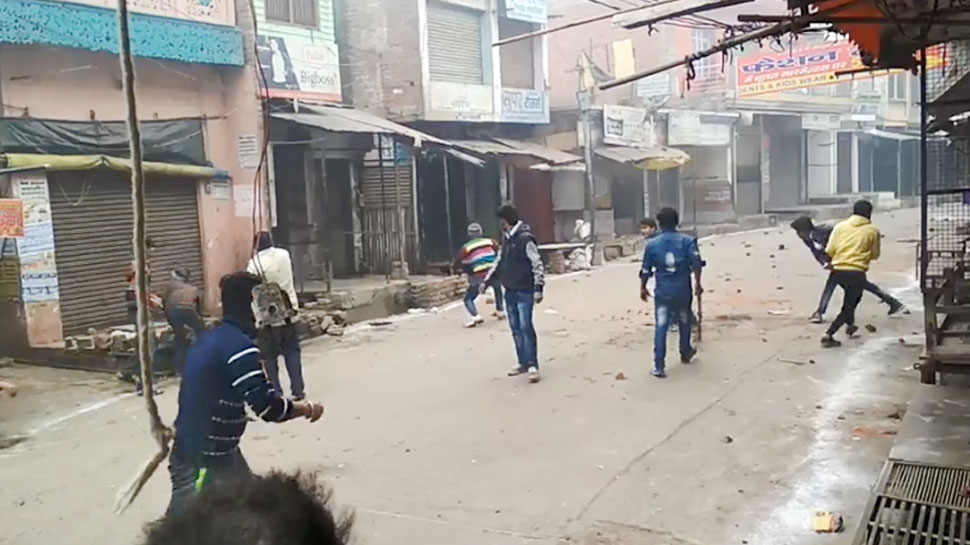 Why? Are these people Pakistani? The same thing had happened in Khailam village of Bareilly. Then stones were pelted, FIRs lodged)," a Times of India report quoted from Singh's Facebook post.He made this post in response to the violence that happened in Kasganj where volunteers of organisations like the Vishva Hindu Parishad, Hindu Mahasabha and ABVP had taken out the rally – 'Tiranga Yatra'. After passing through the Kotwali area, when they passed through a Muslim dominated area the raised provocative slogans leading to clashes and death of a youth Chandan Gupta .His post caused a furore, he deleted it. He has now put another message explaining his 'rivaz' post. He said it was written in the context of Kanwar yatra in Bareilly.
"I had hoped there will be an academic discussion (on the violence) but unfortunately it took a different course. I'm extremely sad. Self-improvement is the main aim of a discussion. It appears that my intentions to promote dialogue was resented by certain people," wrote Singh today.Muslims are our brothers. They have the same blood. Same DNA…
The sooner we understand the concept of unity and harmony, the better it will be for our country, for our district. Pakistan is our enemy. There is no doubt about it. Muslims are ours too. There is no doubt about that as well,"wrote Singh on FB .
In another post also on Sunday, Singh asked why slogans were never raised against China, "a bigger enemy" of India. " Cheen to bada dushman hai, tiranga lekar Cheen murdabad kyon nahin?" (China is a bigger enemy to us. Why isn't the tricolour being waved and anti-China slogans). His remarks had caused outrage and Deputy chief minister Keshav Prasad Maurya said action could be taken against Raghvendra Vikram Singh for posting the controversial comment as rules prohibit government servants from making such remarks on social media. "He appeared to be making a statement like a party spokesman despite the fact that government servants are bound by rules," Maurya said .