Ganesh Kumar, who topped the class in the 12th examination of Bihar Board, passed from Ramanandan Singh Jagdish Narayan Inter School, Tajpur, Samastipur district. He has secured 65 out of 70 marks in the Practical examinations of Music and 18 out of 30 in the theory.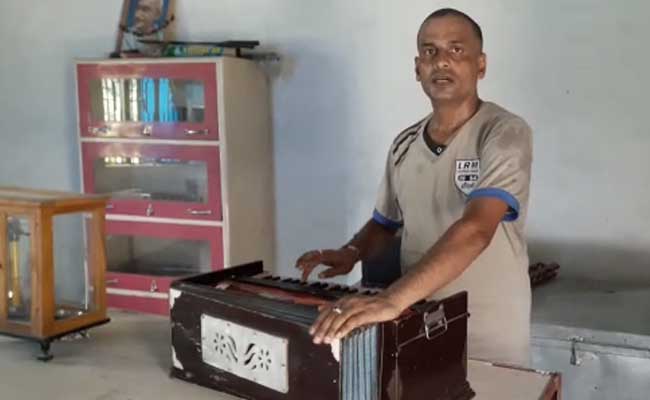 Earlier BJP had raised the issue and asked for in-depth probe but now they are on Blackfoot after reports, as surfaced that main accused, Jawahar Prasad Singh who had contested twice from the BJP ticket.
Police have arrested five accused including Ganesh Kumar in this case. Search is begun to trace father and duo son, Jawahar Prasad Singh (school secretary) and his son Abhitendra Kumar Singh (principal) of the school.
[ads2]
As reported, Jawahar Prasad Singh had contested two consecutive elections from Kalyanpur assembly constituency in 1985 and 1990. He was also participated in the 1974 JP movement. He is well known face and many BJP leaders including Bihar BJP president Nitinand Rai know Jawahar.
"JDU's people are talking rubbish to hide their government's weaknesses. We have prevented anyone from arresting? The entire Bihar government is in the clutches of scamsters. " BJP spokesman Sanjay Tiger said
Last year, when topper scam broke into news in 2016, JD(U) had expelled Usha Singh from the party for six years. She was expelled on the demand raised by the BJP.
He repeatedly kept saying ask me question from Question Bank
As reported, when he was asked to answer the question by the reporter, he openly said, ask me anything from the question bank.
Watch video of Ukarsh Kumar, ABP News Journalist taking interview of Ganesh Kumar.
Source & Photo Credit : ND
[ads1]