New Delhi: The country's unity on stake due to "Politics of hate", claims the National Conference (NC) chief Farooq Abdullah and has asked its propagators to stay away from Jammu and Kashmir and has also cautioned people of "communal polarisation" ahead of the scheduled panchayat polls.
[ads2]
Yesterday in a meeting of senior party leaders at the NC headquarters held in which he said, "There is no threat to any religion. If there is a danger at all, it is the politics of hate, which has been serving as a shield to the communal elements," and he asked "believers of hate politics" to keep off Jammu and Kashmir, which he described as a "shining example of unity and communal harmony".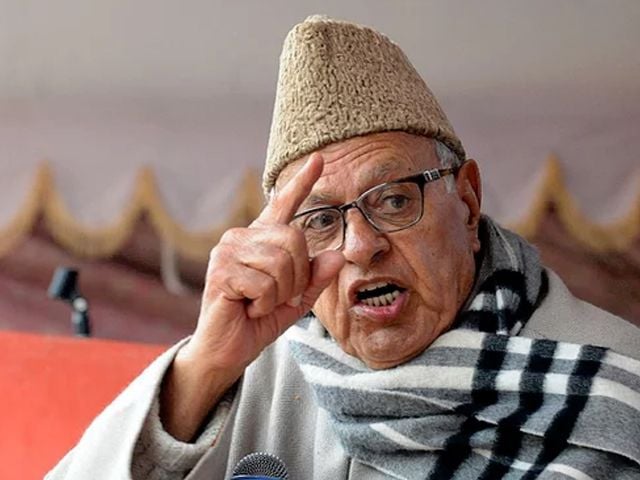 The former Jammu and Kashmir chief minister cautioned people against the "machinations of the divisive forces, which may try to vitiate the atmosphere by engineering a communal divide" while they were participating in the panchayat polls. He termed the panchayat polls being important as it strengthening democracy at the grassroot-level in the state, and exhorted the NC cadre to gear up for the "big challenge".
Referring to the amendment in the statute with regard to an indirect election of a "sarpanch" (village head), Abdullah said it would weaken the system and lead to manipulations.
He also said, "Notwithstanding that the spirit of the Panchayati Raj system had been trampled by the PDP-BJP dispensation (in the state), which amended the Panchayati Raj Act, 1989, the NC believes that the panchayats are the engines for political empowerment of the people,"
With PTI inputs
[ads1]