In the name of curbing air pollution a hindu group trying to destroy trees. On sunday, a group in Uttar Pradesh's Meerut area people began a "mahayagya", or Hindu ritual, of burning wood from the mango tree, which they believe will reduce air pollution. The ANI reported that, Shri Ayuchandi Mahayagya Samiti will burn 50,000 kg of wood over nine days to curb pollution levels during Navratri.
The ritual is at the Bhainsali Grounds in Meerut beginning from 8 am to 7 pm till March 26 and as many as 108 fire pits will be set up for the ritual and 350 priests will participate in the ritual.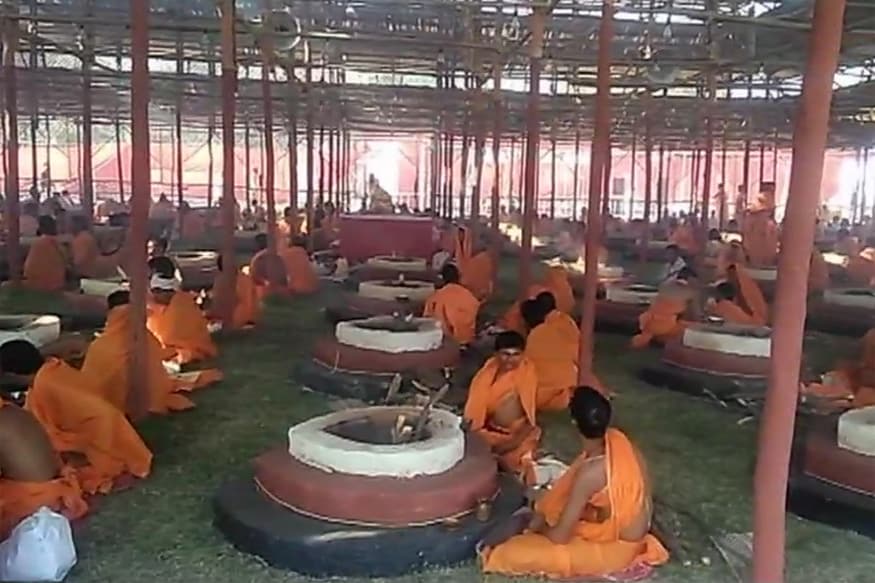 The organisation's vice president, Girish Bansal, said that a hawan will purify the air and bring down the levels of pollution considerably and he added, was the Samiti's contribution towards mankind and the environment and will also help preserve the ozone layer.
According to Times of India, the Uttar Pradesh Pollution Control Board has refused to intervene because the ritual is related to religion. Adding to it, the board's Meerut Regional Officer RK Tyagi told that, "Burning such large quantities of wood will definitely cause pollution. "But there is no policy under which an inquiry can be initiated in this matter. So there is little that we can do. It will also be inappropriate for me to comment on the event."a
Samiti President Gyanendra Agarwal claimed burning mango wood after pouring pure ghee over it does not cause pollution. "We are also adding sesame seeds, rice and barley to aid the purification process. According to a scientific report, the Ozone layer above our country is the least damaged because of frequent yagyas."