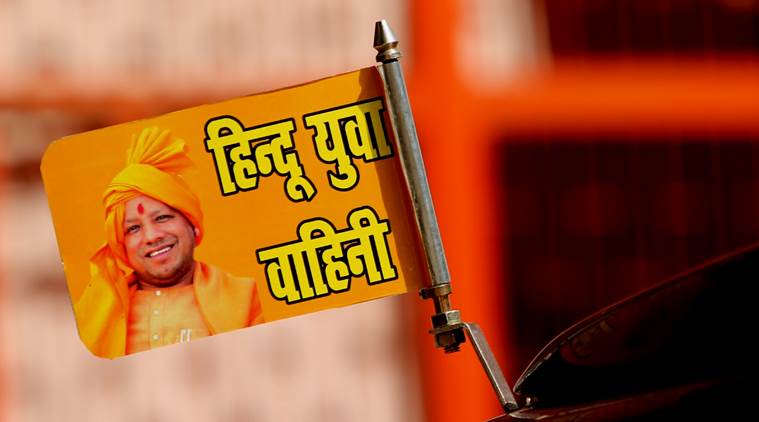 Uttar Pradesh: Hindu Yuva Vahini leader Nagendra Pratap Tomar alleged India will become Hindu nation by 2027 if Muslim population continues to grow .
"If the Muslim population continued to grow at the same pace, India will become an Islamic country by 2027. It's a conspiracy of the Muslim community" Mr Tomar said.
[ads2]
"They want to have total control over India," Nagendra Pratap Tomar, the western Uttar Pradesh head of the outfit, said at workers' conference.
"Muslims bear children not because they want to have them, but because they want to occupy the whole country," he alleged.
The right-wing organisation was founded by Chief Minister Yogi Adityanath in 2002 and he is also the chief patron of the outfit. The idea that Muslim population is increasing at an alarming rate is propogated by right wing organisations to create fear and polarisation.
Many right wing leaders in the past have called upon the hindu majority to produce more children and increase Hindu population to counter the muslim population growth.
Sources : Indian Express
[ads1]