The judge had sought action against Kaushik for "professional misconduct", saying in case he appears along with the defence counsel "it will send a wrong signal."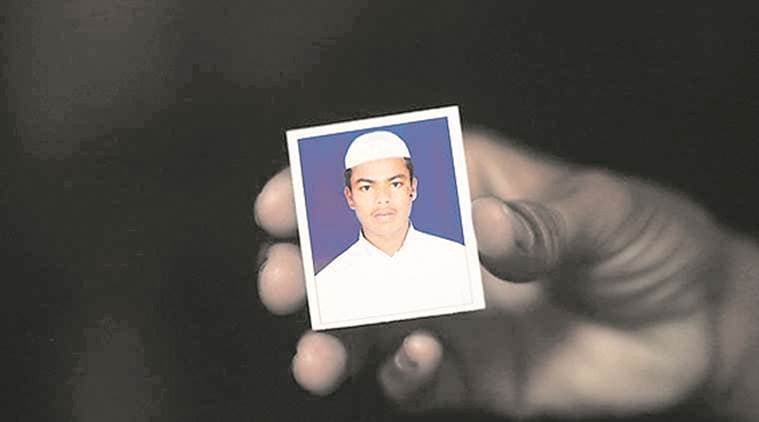 New Delhi : On June 22, Junaid and three of his brothers boarded a local train from Delhi's Sadar Bazar Station from there a fight broke out between the brothers and a few passengers over seats which led to communal fight after a mob allegedly called the four "anti-nationals" and "beef eaters" and threw their skull caps on the floor and herein a 16 year old boy Junaid got lynched by the mob.
[ads2]
Staring this story, The Indian Express reported earlier that a senior government lawyer, suspected to have aided the counsel for the accused in the Junaid Khan murder case, has been associated with the Rashtriya Swayamsevak Sangh since childhood and has represented the Bharatiya Janata Party spokesperson in the run-up to the 2014 general elections in television debates also.
Looking after the claim that, additional Advocate General Naveen Kaushik who helped the accused said that it is "misconception", and that he was ready to provide an explanation whenever he was asked for one.
Judge YS Rathore, who is hearing the Junaid Khan case in Faridabad, have asked the Haryana government, the advocate general's office and the Bar Council to take action against Kaushik and he have alleged that Kaushik was helping the people charged with the murder of 16-year-old Junaid Khan on board a Delhi-Mathura train on June 22. Rathore also said that Khan's lynching is a sensitive communal case and if Kaushik is aiding the accused then "it will create a feeling of insecurity" among the victims.
[ads2]
As mentioned above about the Kaushik's involvement in BJP & RSS adding to it he is the first lawyers to be selected for a Haryana government panel when the BJP was voted to power in the state in 2014 and he is also associated with the Bharatiya Bhasha Abhiyan and Adhivakta Parishad, an RSS-affiliated advocates' organisation.
The Indian Express reported that Advocate General Baldev Raj Mahajan has told that Kaushik had submitted his resignation and it had been forwarded to the government for acceptance. Additional Chief Secretary (Home) S S Prasad too confirmed that Kaushik had sent in his resignation. Official sources said Kaushik had been asked to resign in view of the October 25 order of Faridabad Additional Sessions Judge Y S Rathore who noted that Kaushik was seen "suggesting questions to be put to the witnesses" at the trial last week.
Kaushik, in his explanation, said he was on leave on October 25 and was in Faridabad because his father was admitted in a hospital there. "He has said that he was in the courtroom only in connection with legal provisions on language that he had to hand over to the counsel there,"  said Mahajan on behalf of Kaushik.
Sources : Indian Express
[ads1]