Sarita Agarwal, wife of BJP's Minister Brijmohan Agarwal, alleged acquired 4.12 hectares of forest land which was owned by the government. This has raised questions of propriety and conflict of interest as deal was red-flagged by several officials of the Raman Singh government but her husband's Ministry put down in writing that "it's not possible to take any action in the matter," Indian Express reported.
Raising questions of propriety and conflict of interest. The purchase, in September 2009, , as recently as June 30 this year,  an investigation by The Indian Express has revealed.
[ads2]
Brijmohan Agrawal, Minister for Agriculture, Water Resources and Religious Trusts and Endowments in BJP led government. He was Minister for School Education, Public Works Department, Parliamentary Affairs, Tourism and Culture when his wife bought the land to build resort "Shayam Vatika" and his ministry has identified this region as a potential tourist destination, a site with several Buddhist excavations over the years near Sirpur in the Mahasamund district of Chhattisgarh.
The land was acquired along with her son, building a resort on it:
As reported, land was allegedly acquired by his wife along with the son. Two companies, Aditya Srijan Private Limited and Purbasa Vanijya Private Limited, have involved in the project and Registrar of Companies records show that the former company has both Sarita Agrawal and her son Abhishek Agrawal as directors while Purbasa Vanijya has Abhishek Agrawal as one of its directors.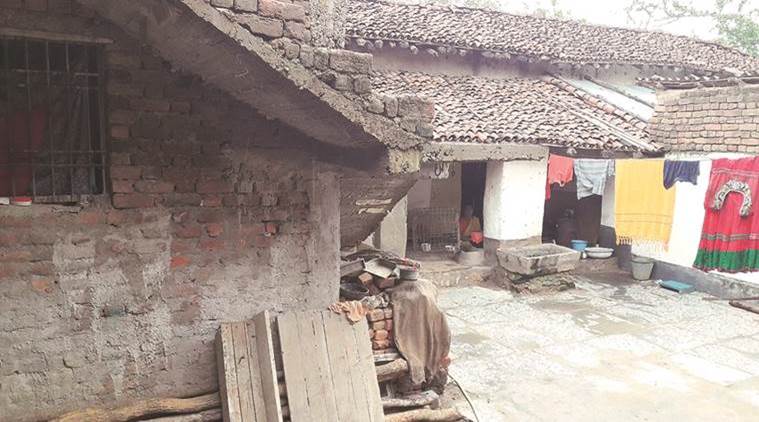 Records verifying that farmers have donated their land as "Daan" for "Public Good":
Land records show farmers Jhalki village donated 4.12 hectares of their land as "Daanpatra" for "Public Good" to the Water Resources Department. While Land registry records show that Sarita Agrawal bought three "khasras" — 1.38, 1.37 and 1.37 hectares — totalling 4.12 hectares on September 12, 2009, for Rs 5,30,600. Futher, it was found that different government agencies like office of the Collector, Mahasamund; Commissioner, Raipur; Forest and Water Resources departments — all arrived at the same conclusion that this land should be with the government but because of "laxity in records," it remained in Vishnu Ram's (one of the farmer) name who then sold it to the Minister's wife.
[ads2]
In March 2015, Lalit Chandranahu, from the Kisan Mazdoor Sangh of Mahasamund district, informed to Mahasamund Collector Umesh Kumar Agrawal and the then Raipur Commissioner Ashok Agarwal alleging that while the plot was transferred to the government, revenue records did not show the same.
In August 2016, He again went off with the second complaint that the land had been bought by Sarita Agrawal. Based on this complaint, the Collector and the Commissioner asked the Forest and Water Departments to provide records of the plot's ownership.
PMO respond to the complaint:
In December 2016, Another complaint regarding the same sent to PMO by a whistleblower.
"Respected Modiji, look at the irony, some influential people have now usurped government land in their name, This has been done in a complete violation of all norms and government directions, because as you know, there is a set procedure for distribution of government land and without the state Cabinet's approval this cannot be distributed." It said.
On December 26, Then PMO had forwarded the letter to Chhattisgarh Chief Secretary Vivek Dhand, asking for the petitioner's identity to be kept confidential. And then the same was forwarded to the Mahasamund Collector asking for an enquiry on January 13, 2017.
On March 16, 2017, the Collector responded to the Chief Secretary Vivek Dhand that since there was "laxity" in changing the name in the revenue records, it remained in the name of the original owner Vishnu Ram who sold it to Sarita Agrawal despite the fact that it was to the Forest Department.
Is it just a Laxity or another land scam?
Every government agencies involved here have had just passed the buck.
On April 13, Commissioner Raipur Brijesh Mishra asked the Collector to take action as per the due course through Forest Department. While the Forest Department, as its part, shoot off two letters since November 2016, to the Water Resources Department, asking to make a change in the revenue records. But Brij Mohan Agrawal, as Water Resources Minister, responded in a letter to the Collector on November 22, 2016. While the Mahasamund Water Resources department said that while it had been considered that the 4.12 hectares was forest land, it was found after an investigation into Lalit Chandranahu's complaint that it had been sold in the name of Sarita Agrawal.
"Yah baat tab saamne aayi jab Shri Lalit Chandranahu vanmandaladhikari mahasamund se shikayat ki gayi aur unke dwaara jaanch mein paya gaya ki bhumi khasra no. 117, naya 802/1,802/2, 802/3 ke roop mein daankarta dwaara Shrimati Sarita Agrawal pati Shri B.M Agrawal ke naam se vikraya kar di gayi hai. Atah, is par vibhag dwara aaj dinank ko kisi bhi prakar ki karvahi kiya jaana sambhav nahi hai (This matter came to the fore when Shri Lalit Chandranahu complained to the forest officer Mahasamund and it was found after an enquiry that the land had been sold to Sarita Agrawal, wife of BM Agrawal. Therefore, it is not possible to take any action on this day)," the letter said.
Chhattisgarh minister's wife buys state forest land for 5 lakhs to build a resort. pic.twitter.com/L882mmyIH4

— अंकित जैन (@indiantweeter) July 25, 2017
Na Khaane Doonga? Happening in BJP's own govt! https://t.co/bOW5rB7Vez

— M K Venu (@mkvenu1) July 25, 2017
The tribals are chased out of their homes and BJP leaders are buying forest land to build resort. SHUT THIS ASAP. https://t.co/NTFzSGFBg6

— Gaurav Pandhi (@GauravPandhi) July 25, 2017
[ads2]
RIP "na khaunga na khane dunga" by PM Modi. Watch and Comment:
We all would have appreciated the action taken against the Deputy CM of Bihar. We will admire PM Modi if he should have taken same action against him including Toor Daal Scam, Hoshiarpur land scam, 24390 Toilets Scam in Madhya Pradesh, Ambani's Rs 20,000 crores scam exposed by Prashant Bhushan, Rs 450 Crs Hydro Project scam, Medical College Scam, BSNL 300 Crores Scam, Illegal Mining Case of Rs 35,000 Crore, Uttarakhand Road Projects Scam including YYAPAM, Land Deals in Gujrat exposed by Congress and PDS Scam.
Is BJP Fighting Against corruption or Only Against Opposition? >> Read and Comment
Source & Photo Credit: Indian Express
[ads1]