On tuesday, the most disgraced scammer of the year diamond czar Nirav Modi wrote an email to his employees in India saying "they should look for other jobs because he will not be able to pay them, with investigative agencies seizing the stock of all his companies and the income tax department freezing their bank accounts."
A person associated with Modi's legal team claimed the email is authentic. He wrote that, "the near future is uncertain," which has been seen by Hindustan Times. He began by writing that, in view of the recent complaint filed by PNB accusing him of committing fraud, "our organization is suffering". He is also writing to the Enforcement Directorate, CBI and the ministry of external affairs, which has suspended his passport.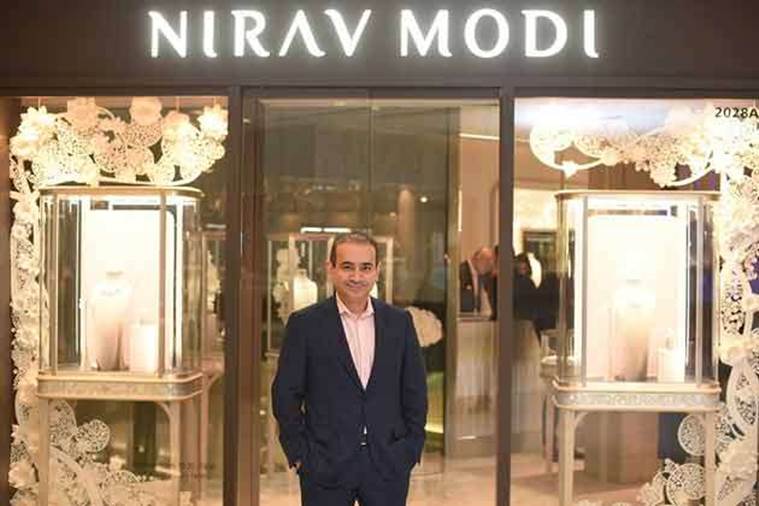 Central Bureau of Investigation on charges of defrauding Punjab National bank of Rs. 11,400 crore put two FIRs against Nirav Modi, his maternal uncle Mehul Choksi, and their companies. The Enforcement Directorate (ED) started probing the money laundering aspect of the case and has so far seized gems, gold and other precious stones worth more than Rs 5,700 crore from companies and stores of the two.
on January 1, Modi left India for an unknown destination, told his employees: "As of now, because of seizure and removal of all stocks in factories and showrooms, and freezing of bank accounts, we shall not be in a position to pay your dues, and it would be right on your part to look for other career opportunities." He says that, "I am also concerned at the speed with which events are moving which make me concerned about the fairness of the processes that are being followed,"
This being Modi's second communication, and on February 15, he wrote to Punjab National Bank, accusing it of, in its zeal, crippling his ability to pay back his dues. Modi also claimed in that letter that his dues weren't Rs 11,400 crore but much less. The person cited in the first instance claimed the bank has responded to him. Hindustan Times couldn't ascertain this.
He also mentioned in his letter to the arrest of his accountant Hemant Bhatt by the CBI and said the latter was picked up, despite being 64 years old and suffering from heart ailments. on tuesday, the agency also arrested five more executives of firms headed by Modi and Choksi.
The CBI officials familiar with the development who asked not to be named says that the agency has questioned an executive director rank official of the bank in connection with its probe into the fraud. Besides this, the CBI has arrested five more serving or retired employees of PNB in the case (one suspended, one retired, and three serving). The three serving employees of the bank were produced before a court and remanded to CBI custody till March 3. The other three arrested earlier have already been remanded to CBI custody till the same date.
Modi says that, "I hope that we will be able to re-associate ourselves in better days. But, I make it clear that I am committed to pay your past dues, if any, once I have access to stocks and the bank accounts,"
Modi have designed jewellery for top Hollywood and Bollywood stars and now says that his operations have come to a standstill but that he will be taking legal recourse to restart them.