The Political parties having preposterous altercation on one side and on the other hand the CBI reported that the diamond czar Nirav Modi and his family is alleged of defrauding the Punjab National Bank and adding to it they also said that a majority of the Letters of Understanding (LoUs) in the Rs 11,400-crore scam were either issued or were renewed in the bank in 2017-18.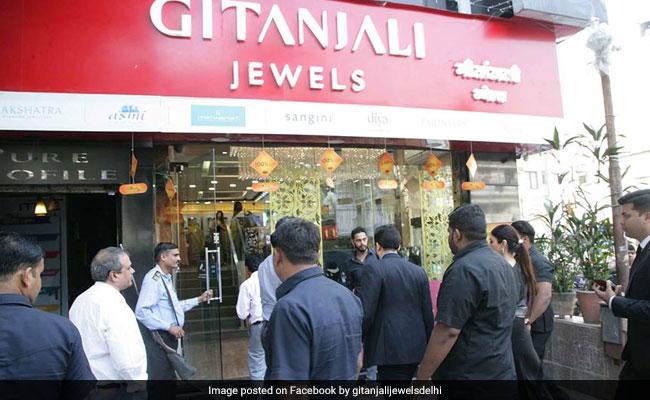 On Thursday, CBI registered a FIR against the maternal uncle of modi i.e. Nirav Modi and also his three companies claiming that they swindled PNB to the tune of Rs 4,886.72 crore in 2017-18 by way of getting 143 LoUs issued through the bank.
On Janurary 31, it mentions that LoUs was issued in 2017 and the first FIR in the case dealing with alleged swindling of Rs 280.7 crore was through eight LoUs registered by the agency. Apart from this PNB on wednesday provided with additional details which CBI noted the estimated total loss in the first FIR at Rs 6,498 crore and the cumulative figure for the total loss to PNB thus stands close to Rs 11,400 crore.
CBI sources said that "since the accused Modi and his relatives were rolling over the LoU money by way of getting them renewed, many old LoUs too have been renewed in 2017." Subsequently, CBI also interrogated four PNB officials in connection with the case and notably, they are all being probed for their dealings with Modi and his companies between 2014 and 2017. And the people included in the interrogation were Bechu B Tiwari, chief manager of the Bank's Nariman Point Branch in Mumbai between February 2015 and October 2017; Sanjay Kumar Prasad, current DGM of the bank and then AGM of Brady House Branch between May 2016 and May 2017; Mohinder K Sharma, then concurrent auditor between November 2015 and July 2017 and Manoj Kharat, then Single Window Operator holding office between November 2014 and December 2017.
On Thursday, the FIR registered against Choksi says: "Accused Bank officials Gokulnath Shetty and Manoj Kharat in connivance with accused companies and directors during 2017-18 defrauded PNB to the tune of Rs 4886.72 crore in issuance of fraudulent and unauthorised LoUs in favour of foreign branches of different India-based banks and purported LCs (Letters of Credit) in favour of foreign suppliers of the accused companies."
The FIR names included 16 accused people which also includes Choksi, his three companies Gitanjali Gems, Gili India and Nakshatra Brand; one managing director, 10 directors and two PNB officials apart from unknown people. It alleges that apart from getting 143 LoUs issued, Choksi also got 224 Foreign Letters of Credit (FLCs) through PNB. According to the FIR, Shetty and Kharat deliberately omitted making entries of LoUs issued on behalf of Choksi's companies in the Core Banking System (CBS) of the bank to avoid detection.
The FIR says that, "Funds raised were meant to be used for payment of import bills of accused companies whereas it was dishonestly and fraudulently utilised for discharging the earlier liabilities on account of buyer's credit facility by overseas branches of Indian banks." It also adds that, "The modus operandi regarding issue of FLCs (Foreign Letters of Credit), and they were opened initially by entering smaller amounts in the CBS and sending FLCs through SWIFT messages." With this, "The accused bank officials…unauthorisedly enhanced the value of FLCs manifold and issued amendments to said FLCs but did not enter the same in CBS."
PNB as complained to CBI has raised questions on the conduct of officials in the foreign branches of various banks as well and according to RBI guidelines, LoUs for trade in jewellery and diamonds is issued only for a period of 90 days but PNB officials were issuing LoUs for a period of even six months to a year and PNB said, should have raised an alarm in the foreign branches.
On friday, CBI conducted raids at 26 locations across six cities in five different states in connection with the PNB scam case. ED too has searched 35 locations across 11 states in connection with the case and seized jewellery and diamonds worth Rs 549 crore. All the raids were at locations connected to Modi and Choksi like companies owned by Mehul Choksi and the companies also include Gitanjali Gems, Gili India and Nakshatra Brand. CBI sources said these three companies have 36 subsidiaries in India and abroad and these connected to 18 subsidiaries in India which the agency also put on the list of search of these 17 are in Mumbai and one in Hyderabad. The searches were conducted in Maharashtra (Mumbai and Pune), Gujarat (Surat), Rajasthan (Jaipur), Telangana (Hyderabad) & Tamil Nadu (Coimbatore).
Subsequently, ED has also identified 29 immovable properties belonging to the accused. It has summoned Modi and Choksi to its Mumbai office on February 23. It has also got orders issued from Nirav Modi's office that their subsidiaries and showrooms in Macau, Beijing, New York and London not make any further sales. The prosecution in the case of Nirav Modi has been filed under Income Tax Act for which hearing has been fixed on February 27 and the Government said that the 105 bank accounts of Modi and his family and group concerns have been attached by the Income Tax department.
The accused mentioned in the FIR filed by CBI include Choksi (Managing Director Gitanjali Gems); Gokulnath Shetty (retired DGM of PNB); Manoj Kharat (then single window officer of PNB); and companies Gitanjali Gems Ltd , Gili India Ltd, Nakshatra Brand Ltd; directors of the companies Krishnan Sangameshwaran, Nazura Yash Ajaney, Dinesh Gopaldas Bhatia, Aniyath Shivraman Nair and Dhanesh Vrajlal Sheth, Jyoti Bharat Vora, Anil Umesh Haldipur, Chandrakant Kanu Karkare, Pankhuri Abhijeet Warange, Mihir Bhaskar Joshi and unidentified bank officials.