Supreme Court will be hearing plea against Centre's decision to deport 'illegal Rohingya immigrants' in India, RSS idealogue KN Govindacharya has opposed their plea saying they were "a burden" on the country's resources and posed a serious threat to national security.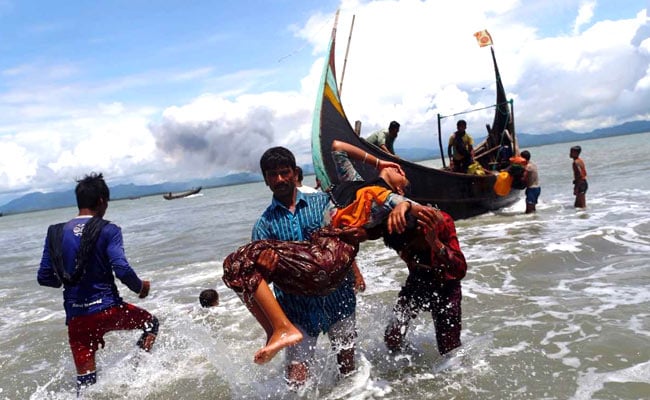 New Delhi: On August 8, the Home Ministry sent a notice to all states asking them to identify and start the process of deporting Rohingyas. "Illegal migrants are more vulnerable for getting recruited by terrorist organisations. Infiltration from Rakhine State of Myanmar (where Rohingyas are based)  into Indian Territory specially in the recent years besides being burden on the limited resources of the country also aggravates the security challenges posed to the country," the notice reads.
[ads2]
An NDTV multi-city investigation into key Rohingya settlements in India found little evidence of terrorist links, or of greater criminality. NDTV focused on the four main centres where Rohingyas are based in India – Jammu, Delhi, Rajasthan and Haryana.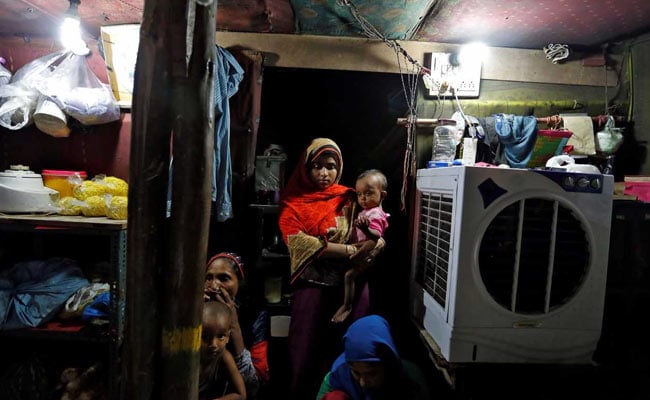 Jammu has the highest number of Rohingyas – 5,743 in all. On January 20th this year, Jammu and Kashmir Chief Minister Mehbooba Mufti told the Assembly that "No Rohingya in Jammu and Kashmir has been found involved in militancy related incidents. No instance of radicalizing (of) these foreigners has been reported so far."
"I haven't seen anything alarming in terms of their (Rohingya Muslims) criminal records. They are involved in petty theft like other groups of that social economic situation. But we haven't found anything alarming or their involvement in organized groups or very sensational nature cases so far," said Dr SD Singh, Inspector General of Police, Jammu.
Similarly in Delhi, Jaipur & Haryana no cases are registered against the Rohingyas.
In each of these cities, police officials told NDTV that they regularly screen Rohingyas. "Police comes here, CID also comes to check and IB also comes. They enquire about where we live our identity cards against our name. They verify all this. They come whenever the need arises. They check who is living here without card or without permission and even arrest them," said Mohammad Younis, a Rohingya living in Jammu.
[ads2]
However hours after news broke that a government affidavit had called Rohingya Muslims a national security threat, the Central Agency Section of the Law Ministry made a U-turn, saying that the affidavit was in fact incomplete and was inadvertently sent to lawyers involved in the matter.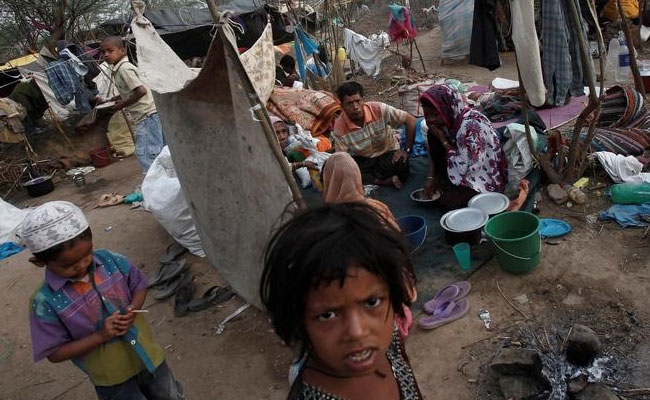 Next week, the Supreme Court will hear a plea filed by two Rohingya immigrants, Mohammad Salimullah and Mohammad Shaqir, challenging the government's decision to deport illegal Rohingya Muslim immigrants back to Myanmar. The plea, filed by senior advocate Prashant Bhushan on their behalf, claims they had taken refuge in India after escaping from Myanmar due to widespread discrimination, violence and bloodshed against the community there.
[ads2]
Opposing the plea, former RSS ideologue and Rashtriya Swabhiman Andolan leader KN Govindacharaya has also moved the apex court seeking to make him a party in the case filed by the two Rohingya Muslims. Govindacharya has opposed their plea saying they were "a burden" on the country's resources and posed a serious threat to national security.
"The right to reside and settle in the country is available only to citizens and not to illegal immigrants," the Indian government argued in Supreme Court, asserting that India is not bound by the UN convention on refugees, as it is not a signatory. It also said the influx of illegal immigrants had "a direct detrimental effect on the fundamental and basic human rights of country's own citizens".
The United Nation's top human rights body criticised the government plan to deport Rohingyas, saying India "cannot carry out collective expulsions, or return people to a place where they risk torture or other serious violations."
Meanwhile, India has also extended humanitarian assistance for Rohingya refugees in Bangladesh by flying down food and other essential items to the neighbour to help it deal with the huge influx of Rohingyas who have fled from Myanmar.
Sources: NDTV
[ads1]