With every passing day, the crown of Toor (Arhar) Dal Procurement Scam is getting bigger and exposed.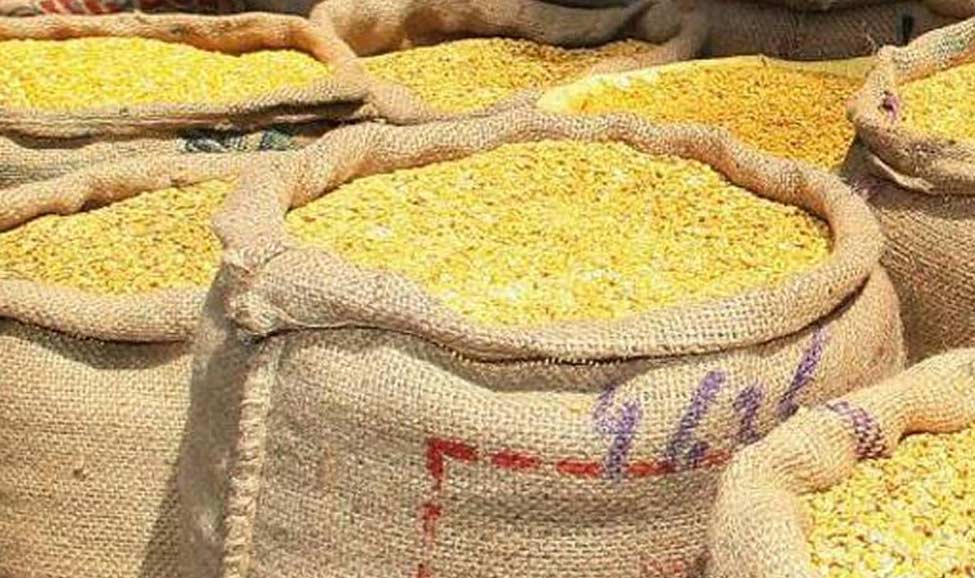 Shiv Sena, in its mouthpiece Saamna, exposed Maharastra Govt regarding the scam running in the procurement of Arhar Dal. How nexus between Political Parties, Traders & Officials were profiteering from the procurement on the cost of farmers.
The editorial reads, "Is there a Tur Dal scam in Maharashtra? Maharashtra Chief Minister Devendra Fadnavis has himself agreed that the government has purchased Tur Dal worth 400 crores from dealers instead of farmers. Who is responsible for the scam? What was the government doing when their officials purchased Tur Dal from dealers instead of the farmers?"
Chief Minister Devendra Fadnavis, in a rally, admitted about the wrong doings and said he will take strict criminal action against traders involved in such dealings.
[ads2]
As reported by TheWeek, With over 990 bags of toor dal, approx 1 lac KG, worth Rs 50 lacs has been lying as abandoned in Jalna Agricultural Produce Market Committee (APMC) since April 21. Nobody Farmer has claimed for payment yet. How a farmer would ever abandon such a huge stock when production per acre is 2.5 qunital per acre.
Rajan Kshirsagar, a farmer activist, said as quoted
"This has to be one of the traders' stock. He must have abandoned it when the word of traders selling to APMC and procurement started spreading out. This is a huge scam,"
Rajan further stated that the Maharashtra government have not yet open Procurement centers at many places where yield is good.
"Most of the toor dal producers sold their crop in the weekly markets because the procurement had stopped for a frivolous reason like shortage of gunny bags," he said.
Rajan said nexus between Traders, Political Parties & Officials have cropped up the shortage story to make farmers to sale their produce at lower rates than the MSP. This is something you are compelling  the farmers for distress sale. Maximum Selling Price (MSP) of Rs 5,050 for a quintal.
"Almost all the quantity that the state procured was sold by the traders. They bought it for Rs 3,300 – Rs 3,800 a quintal from the farmers in distress, created in connivance with the officials and sold it at Rs 5,050 to the government," said Kshirsagar.
He further pointed out odds and said, Kishor Lunkad, a trader, sold 32 quintals of toor dal to the government at MSP. He must have then cultivated land but land records, maintained by the revenue department of the government of Maharashtra, does not mention cultivation of toor dal at all.
[ads2]
He pointed out 2nd odd and said, Bismillah, a battery trader, sold 7 quintal of toor dal to the government at MSP. despite he doesn't hold even an inch of agriculture land.
"The proportion and scale of this scam, if investigated honestly at every procurement centre, is to the tune of thousands of crores," Kshirsagar said. The state government was procuring toor dal at 315 centres across the state.
Prithviraj Chavan, former chief minister of Maharashtra, register his version and said, scam of over Rs 4000 crores is swinging on Maharashtra government.
"It is evident now that farmers sold their toor dal to traders at a price lesser by Rs 1,200 – Rs 1,800 than the MSP of Rs 5,050 a quintal," said . "Considering the 4.56 lakh quintal bought by the government, this would amount to a scam of over Rs 4,000 crore."
Leaving the quantum of amount, but there is a nexus between traders, parties & officials who are playing hand in hand and making farmers in distress despite producing record production, on Mr PM request to increase the production after 3 years of shortage.
BJP left gladden over the statement by his own cadre. Raosaheb Danve, Maharashtra BJP chief, asks farmers to stop complaining over toor dal, draws flak as reported the FirstPost
"…ajoon ek lakh tonne tur kharedi karnaar aahe taree radtaat (We are going to procure 1 lakh tonne of tur but still they are crying),"
Source : TheWeek and India.com
[ads1]