Srinagar : Art love transcends religion, this is demonstrated by Suresh Arbol, an Art lover from Jammu who travelled more than 300 kms to Srinagar to display rare Quranic manuscripts and Islamic calligraphy.
Arbol runs Shahvat Art gallery which preserves ancient manuscripts and has preserved thousands of manuscripts, 120 Quranic verses on Vellum (animal skin or 'membrane' used as a material for writing on), and 130 on paper, jewelry items and paintings. The art love goes back to his great grandfather who was a jeweller to late Maharaja Hari Singh and the family has collected numerous rare manuscripts, paint songs and jewellery, reports Rising Kashmir website.
"Initially, we faced a problem in recognizing the ancient Quranic scripts and paintings. But after approaching the experts and scholars from Kashmir we were able to recognize them," said Arbol.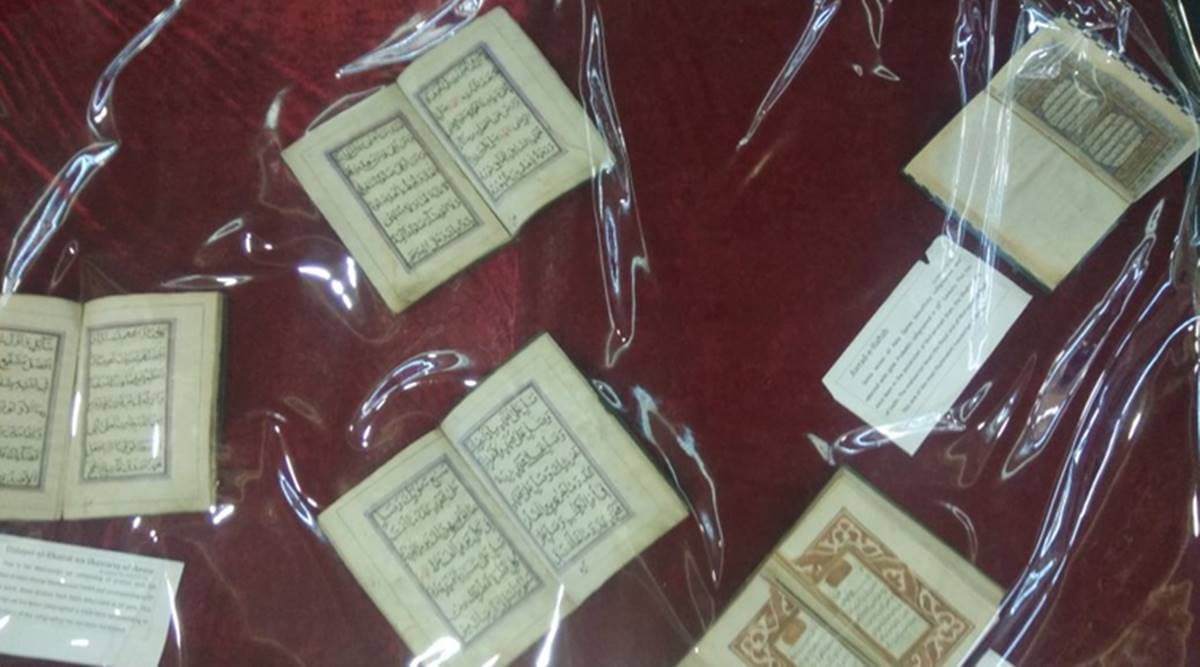 He said the experts and scholars recognized the pattern and style of the manuscript writing and the paper. "My father would also save and preserve these ancient manuscripts and other art objects. After he passed away I am taking care of these ancients objects in Shashvant Art Gallery," said Arbol.
"Experts recognized the manuscripts, calligraphies and painting belonging to Kashmir. They recognized the colors of painting as well. At that time colors like stone, vegetable and other colors were used in the painting," he said.
The rare Quran manuscripts are displayed in the Shireen Qalam, a five-day exhibition of rare Quranic manuscripts, Islamic art objects and calligraphy specimen being organised by J&K Academy of Art, Culture and Language in collaboration with Directorates of Tourism & Libraries. Arbol has displayed 40 calligraphies , 2 Holy Qurans and verses of Quran on Velium .The rare manuscripts include 'Majooma-Ilm-Ikhlaq', which is a nicely written manuscript in the Persian language in 1882 AD.
Another type of manuscript is 'Sad Pand Luqman' of Hakeem Luqman, which is a Persian manuscript scribed by Peer Baksh of Punjab in Khate Nakhoon on ethics.
This manuscript written in 1870 AD is specially ornamented with gold and the borders are decorated with pictures of animals and birds. Among the rare manuscripts, the oldest manuscript was the holy Quran in Kashmiri calligraphy by Fathullah Kashmiri in 1237 AD.
Among other gold-illuminated manuscripts, Shajra-Maqadasa of Islam's prophets, a Quran dated 961 AD which is handwritten on Samarqandi paper and a Persian translation of the Quran by Mir Saeed Andrabi in 1850 were also displayed.
This only shows that true love for art breaks all barriers of religion ,goes a long way in promoting mutual respect and art can act as a bonding factor .