Republic TV which has been under series of controversies from day one it went live, its been alleged of having investor by BJP MP. Anchor and managing director Arnab Goswami has landed in a soup after he claimed that during the Gujarat riots in 2002, his car was stopped by trishul-wielding mobs and he was asked his religion.
[ads2]
Senior journalist Rajdeep Sardesai, who was Goswami's colleague in NDTV at the time, called out Arnab on Twitter, revealing that the Republic TV anchor was lying.
Wow! My friend Arnab claims his car attacked next to CM Res in Guj riots! Truth:he wasn't covering Ahmedabad riots!! https://t.co/xOe7zY8rCp

— Rajdeep Sardesai (@sardesairajdeep) September 19, 2017
Video Rajdeep tweeted was removed by the user, but here is the clip we got from internet. Arnab can be heard claiming he covered Gujarat riots and his car was attacked.
Sardesai claimed that it was he, in fact, who had faced this experience and Arnab wasn't even covering the riots.
The Goswami was really covering the riots diligently. Not only that, according to Scoopwhoop, they have also provided photographic proof* that Arnab has covered almost every major event in modern history. (*Sarcasm)
Don't believe us? Take a look of Scoopwooph images which proves that Arnab really Did it :
1. Arnab Goswami covered the Kargil War in 1999. True story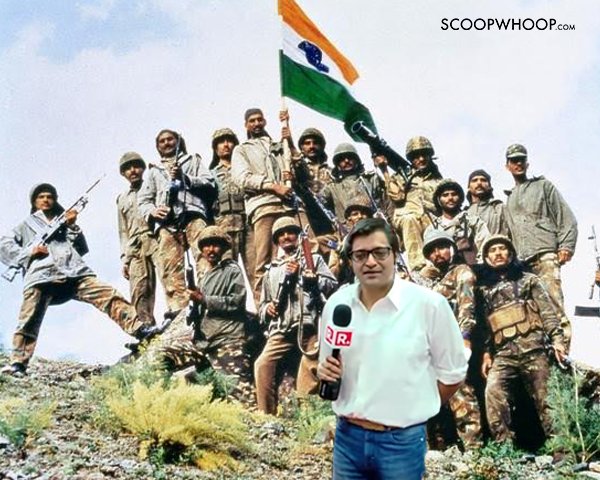 2. Arnab exposing how Gandhi-Nehru family would loot the country for the next 60 years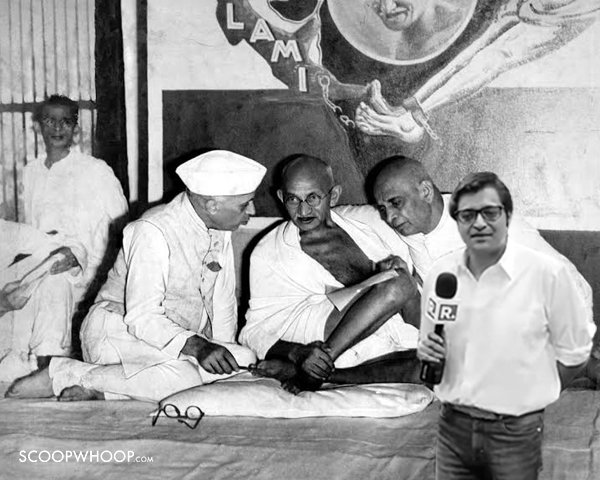 3. Arnab Goswami exposing Communist-Leftist China during the Tiananmen Square protests in 1989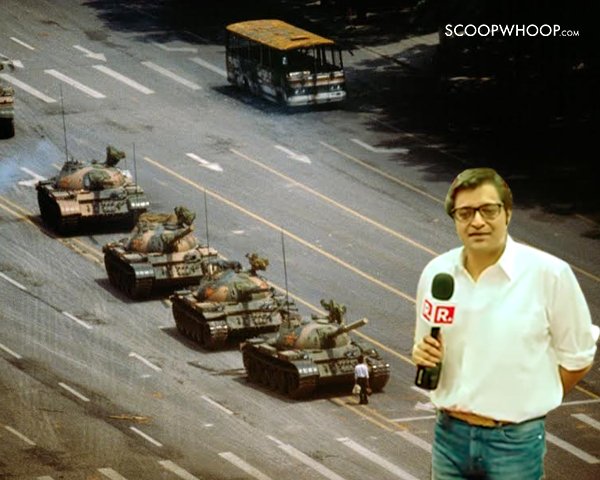 4. For people who berate Arnab for sitting in his studio and passing judgments, here's a slap in the face for you. Arnab was on-ground covering the Babri Masjid demolition in 1992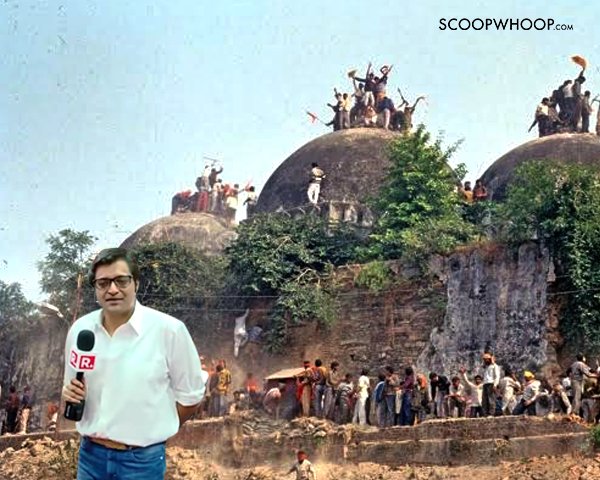 5. Arnab risking his life covering the 2004 Tsunami (like he did in the recent rains in Mumbai)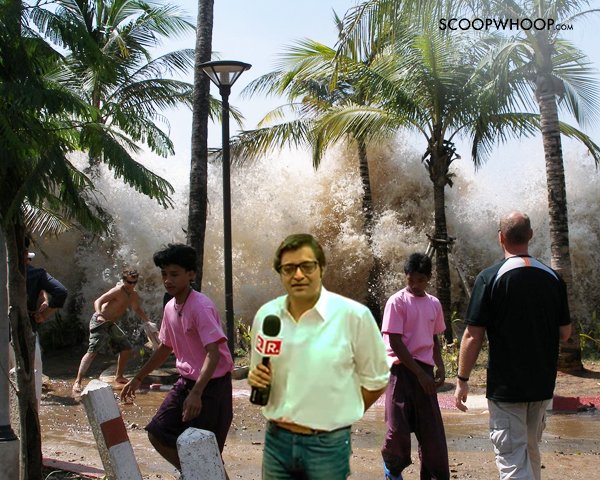 6. Arnab during Mahatma Gandhi's Dandi March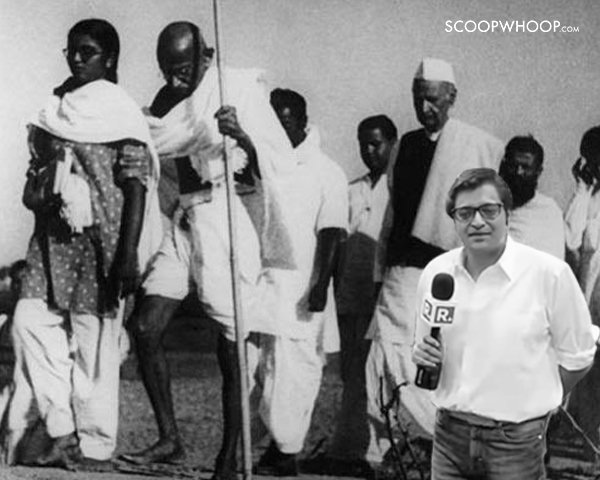 [ads2]
Social Media Reaction :
Rare picture of Arnoob playing piano to please Führer#ArnabDidIt pic.twitter.com/LTSLXhjBZg

— Irony Of India (@IronyOfIndia_) September 20, 2017
It wasn't Ambedkar but Arnab Goswami who fought against the Casteism to empower Marginalized people.(1950). #ArnabDidIt pic.twitter.com/WCP3gAu9Bq

— History of India (@RealHistoryPic) September 20, 2017
Arnabbbbbb…… finishes off in style….a magnificent strike into the crowd….India lift the world cup after 28 years. #ArnabDidIt pic.twitter.com/fD3v2KqJT0

— Super Commando Dhruv (@Eaglesiar) September 20, 2017
It wasnt dada , it was arnab at lords 😂😂😂#ArnabDidIt pic.twitter.com/nn4HPrQSNu

— Old Monk (@OldMonk90) September 20, 2017
Trust us #ArnabDidIt 😂
Via – @filtercopy pic.twitter.com/6OrZR9p52D

— Irony Of India (@IronyOfIndia_) September 20, 2017
A war veteran paying homages to martyrs of 1947, 1965, 1971, 1999 & 26/11 at first ever war museum built by PM Modi (2017)#ArnabDidIt pic.twitter.com/iOWJcAzm6D

— Dr. Sania Hindustani (@DrSaniaMaan) September 20, 2017
All you Arnab baiters doubting his reporting credentials, this video from #NLArchive will prove you wrong. #ArnabDidIt pic.twitter.com/9dfBrDiNid

— newslaundry (@newslaundry) September 20, 2017
Please click here to find more funny meme about #ArnabDidIt trend.
Image Source : Scoopwhoop 
[ads1]