Punjab: Hindu Sangarsh Sena President Vipin Sharma was brutally shot dead by two unidentified assailants near Batla Road, Amritsar. He used to organise many religious functions and the Sena has called for a bandh in protest of his
killing.
After supervising a langar in the area Vipin was returning home on his motorcycle at 2.10 pm when two other people brandishing guns intercepted them. While Kumar fell on ground after being shot, another person who accompanied him fled from the spot.
[ads2]
Fourteen bullets were fired at Vipin at 2.09 pm when he was returning home on his motorcycle after supervising a langar in the area, the police said. The incident has been caught on CCTV camera and one of the shooters had not covered his face.
The police have launched a manhunt to track down the accused.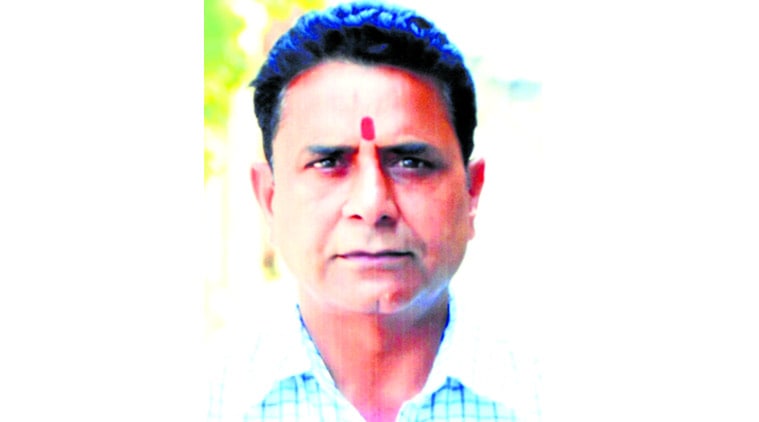 "We are investigating all angles and a search is on for the four suspects," said Amritsar Police Commissioner S S Srivastava. "It is not in my knowledge that he (Vipin) had demanded any security cover in the recent past. But, we are checking if he had received any threats recently."
Apart from being a Hindu Suraksha Samiti leader, Kumar also dedicated time to Jai Shanker Welfare Society that worked towards feeding the poor.
In the footage, Sharma is seen talking to multiple people on the street and then getting ready to get onto a bike with someone. He had come to the locality to meet friend Ramesh Kumar Monu, who is state president of the outfit and managed to escape as only Sharma was targeted. Sources said police are working on whether Monu was the target, and why he was spared despite being state chief of the same outfit.
The horrific murder took place while two other murders of RSS leaders are being investigated by CBI and NIA respectively.
Punjab Hindu Shiv Sena leader Chetan Kakkar said: "This is the handiwork of Khalistani terrorists. Vipin had been involved in a run-in with some Sikh hardliners after he burnt an effigy of Jarnail Singh Bhindranwale a few years ago."
Watch Video below
With PTI inputs
[ads1]